We Love SiteGround (Not Blue Host)
Hosting
Currently we Recommend SITEGROUND as our current host of choice. They offer great rates and excellent customer service. Since moving all of our sites over to them, we have had 100% up time and fast loading websites!!! Please consider using our Affiliate Link to sign up with them.
http://www.siteground.com/recommended?referrer_id=7338694

---
Domain Names
We also use NameCheap for all of our domain registrations

---
---
Blue Host Sucks
– Absolutely NOT Recommended
did we say that… mind if we mention that…
Blue Host Sucks – Bad Customer Support
BlueHost is only one of countless hosts all owned by E.I.G – aka Endurance International Group, Inc. (formerly BizLand). When you start to look for reviews of various hosts – many of the glowing positive host reviews are written by and hosted on websites owned BY THE SAME COMPANY!!! OR MAINLY BY PEOPLE who will get an affiliate commission by recommending you. Unfortunately – they do not disclose this fact UP FRONT.
Blue Host Sucks  – Countless Errors and Slow Terrible Service
During the entire time of hosting on Blue Host, here is our candid review. We had nothing but problems – especially slow page loading over and over (EIG 1,275ms load times come in WAAAAY below the average 850ms). At one point we had 35 instances of database calls over 1 second. There were also 502 errors, 504 errors, wordpress install failures, page misdirects, database errors, server issues, Jetpack was constantly reporting downtimes, cloud connection issues, and the list goes on. One moment we could log into our control panel or FTP, and then the next moment with the same credentials, we were locked out!!! When they upgraded their Control Panel – after 6 months – they still had NOT updated and finalized the redirect on the log-in page!!! I.e. you would log in and the page told you that you were on an old control panel page. This does not instill much faith in a company that cannot handle such a simple UX issue.
Customer Support Failed
Customer Support was abysmal and included long long wait times listening to the same muzak songs over and over. We have logged literally hours upon hours of wait time, hold time, on the phone support time with their customer support, only to not have my issues solved. (one call was literally almost 3 hours long!!!) Five Thumbs Down cannot express our dissatisfaction with this company.
BlueHost is a really really bad company
At one point when their servers kept failing, they shut down our account and shut down all of our websites! They blamed our website databases as being then problem. We suggested that they might be having server issues and to please check them. AND we also either deleted the files and/or disconnected all of our sites (they were turned off anyways… so…) While on the phone with them, the BlueHost customer service person was monitoring the server and it continued to have problems. YET ALL of our sites were gone. So they were NOT the problem. BlueHost never ever bothered to make amends for this or acknowledge the extensive damage they had done to my company AND my client's business.
Our Year with BlueHost was a Year from Hell.
We started to grab screen grabs towards the end of our stay there – because I don't think anyone would believe just how bad it got.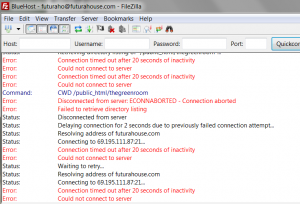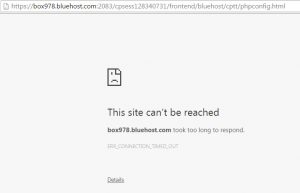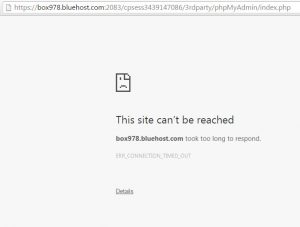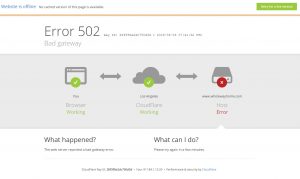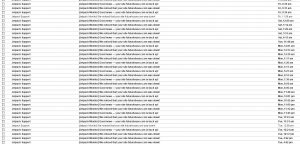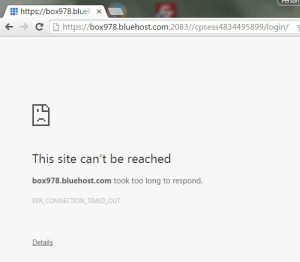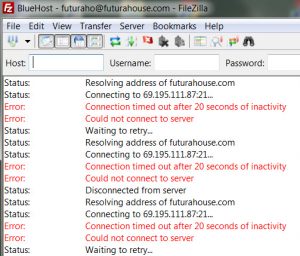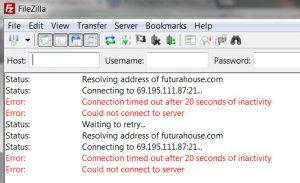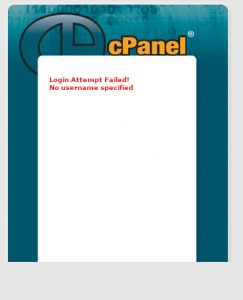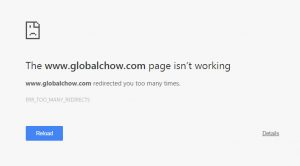 EIG Owns Blue Host and Other Hosting Providers
Please be warned against BLUEHOST or using any company owned by Endurance International Group, Inc. (EIG), formerly BizLand. They were founded in 1997 and are headquartered in Burlington, MA. This company may have been good once upon a time, but they do not seem to care about their customer base anymore. Here are SOME of the companies they currently own. Stay away from ALL of them.
Bluehost, BuyDomains, Constant Contact, Domain.com, eHost, FastDomain, FreeYellow, Homestead, HostCentric, HostGator, HostMonster, HostYourSite.com, HyperMart, Intuit Websites, iPage, JustHost, MojoMarketplace, MyDomain, NetFirms, Nexx, PublicDomainRegistry.com, PureHost, ReadyHosting.com, ResellerClub, SEO Hosting, Site5, SpeedHost, SuperGreen Hosting, Typepad, YourWebHosting
A complete list of their subsidiaries is here: https://en.wikipedia.org/wiki/Endurance_International_Group
P.S.
We are not the only ones with bad reviews or feedback or less than glowing issues with Blue Host:
An example of a BRILLIANT BlueHost chat transcript.
Wed, Apr 06, 2016 9:57 am
[Initial Question] Provider: Bluehost – My Domain is: "autopopulated" New sales Inquiry
(10:42) [Lou] Thank you for contacting Bluehost. How can I help you today?
(10:43) [sales Chat] how can i get my ftp access again???
(10:43) [Lou] Please send the primary domain on your account and the last 4 characters of your account password.
(10:44) [sales Chat] domain and pin inserted
(10:44) [Lou] I will transfer you over to the TOS dept. One moment please.
(10:47) [Casey] Hello, FTP is enabled on your account.
(10:47) [sales Chat] then why does the connection time out? and i cannot log into the cpanel either?
(10:49) [Casey] I am able to get into your cpanel.
To login to FTP, try these settings:
Server/Host – 69.195.111.87
Username – futuraho
Password – Your cPanel password you use to login to the cPanel.
Port – 21
(10:49) [sales Chat] i called TOS over 20 minutes ago and no one has answered the call yet?
(10:50) [sales Chat] those are the settings i was using.
(10:50) [Casey] The phone queue is very busy right now
(10:50) [sales Chat] why?
(10:51) [Casey] The site was deactivated for causing performance issues with the server. So the server might have a high load right now causing the time out issues
(10:52) [sales Chat] my account was deactivated 8 hours ago!!!!
INSERT  LOGIC HERE. If the account was closed due to causing server issues and 8 hours later they are still having server issues – IT IS NOT THE ACCOUNT THAT WAS CLOSED CASUING THE ISSUES!!!
(10:52) [sales Chat] all i was doing was deleting old backups off the server upon the recommendation of bluehost.
(10:56) [Casey] I am checking the server to see if I can see anything
(10:56) [sales Chat] i am finally on the phone with someone. you guys need new servers.
---
For the past week i have very poor experiences with bluehost.
You can review my notes and the hours of call times associated with my account.
Tonight's cloud server going down is the last straw.
Please tell me what you are going to do to make amends to me to keep my business with you?
Best,
mary-margaret stratton
NO RESPONSE WAS EVER EVER RECEIVED.